For over 20 years now, we have been dedicated to providing excellent services, high quality dent and scratch repairs, wheel and headlight restoration at extremely affordable prices. Our location close to highway 50 and interstate 80 allows customers from near and far to come take advantage of our money saving services.

Dent Removal Specialists​
The Dent Shoppe has developed a reputation for exceptional service and excellent value. Our goal is to treat our customers the way we want to be treated. Integrity is our most valued asset.
The Dent Shoppe serves the greater Sacramento valley. Our neighboring communities of Orangevale, Fair Oaks, Citrus Heights, Carmichael, Roseville, Rocklin, Granite Bay and El Dorado Hills are a short distance from our shop. We also have customers come see us from as far as Elk Grove, Lincoln, Cameron Park, Placerville, and the Jackson area. It is common to serve customers from Auburn to Nevada City as well.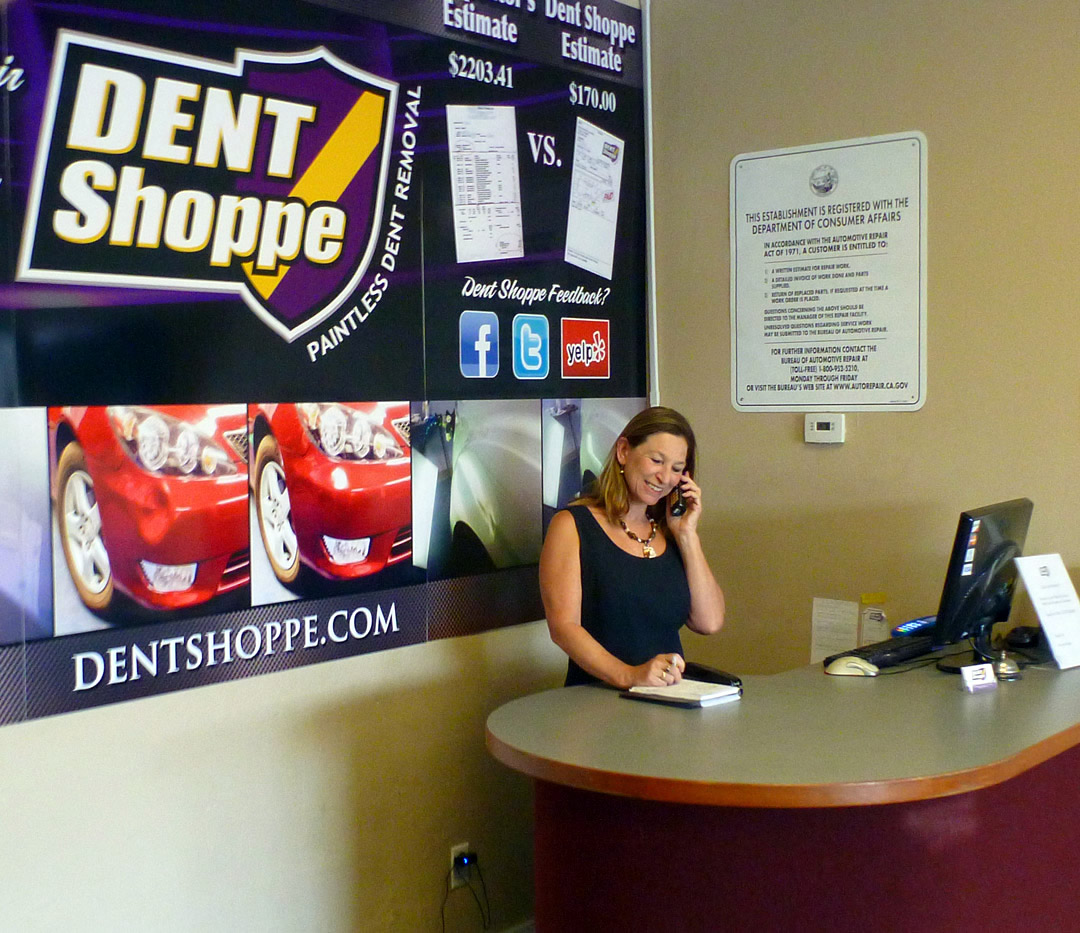 Sandra Coleman and her family opened the Dent Shoppe in Folsom in 2003. Gabriel has perfected the technique of paintless dent removal. It is a process that removes dents and dings from automobiles and motorcycles without using paint or bondo. Most jobs cost between $85 and $300 and are completed in about an hour. The Dent Shoppe is located at the intersection of Greenback and Madison. Having a shop is a real advantage. It provides for a stable environment with consistent lighting, temperature, and lots of tools for many types of jobs.
Why Do Business With The Dent Shoppe?
We are a local business that offers years of experience, personalized service and fast results. No appointment is necessary for a free estimate. We are open 6 days a week for your convenience.  The Dent Shoppe welcomes all insurance work for auto glass chip repair.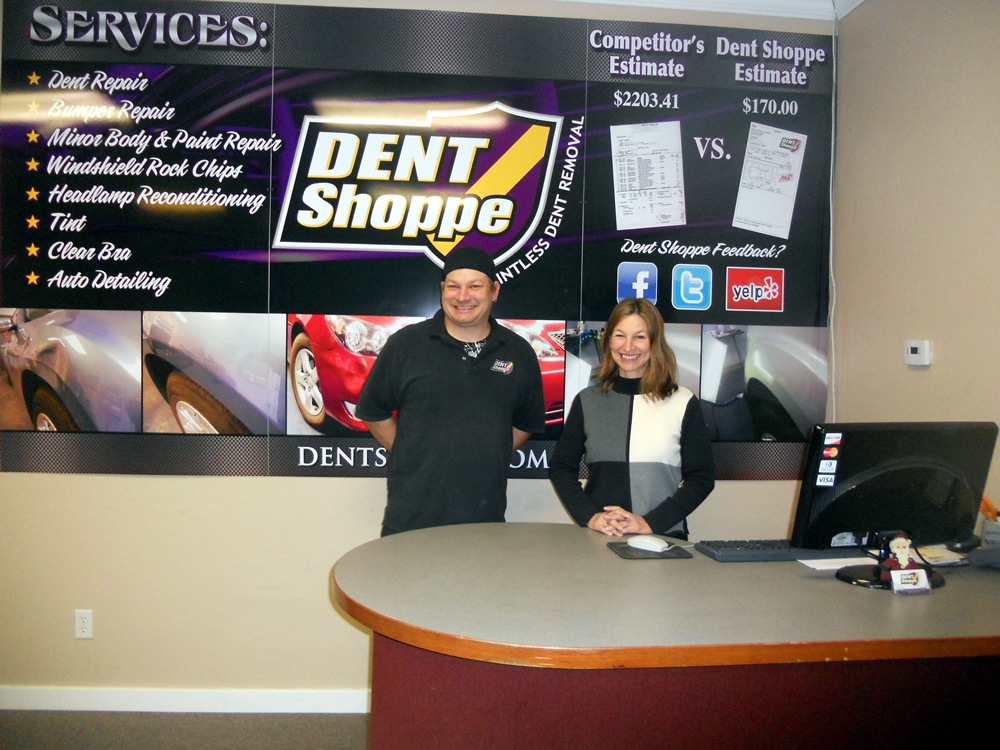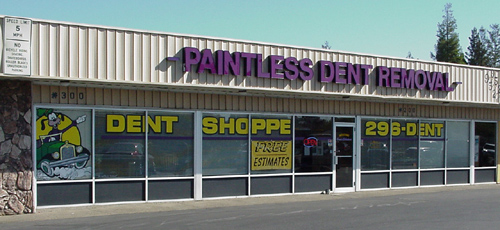 Bringing your vehicle to our store location is effortless. We are conveniently located where Greenback Ln. meets Madison Ave. Our location has allowed us to assist customers from the Folsom, Rocklin, Roseville, Orangevale, and Sacramento Areas. We also have customers bring their dented and scratched vehicles from further away locations like Auburn, Grass Valley, Lincoln, Yuba City, Elk Grove, and Fair Oaks.
For over 20 years now we have been exceeding our customers expectations. Read our testimonials. Paintless dent removal is still a mystery to many consumers. Car dealerships have been using this service to improve the appearance of used cars for many years. The majority of people believe that dings and dents from shopping carts or car doors are permanent. The Dent Shoppe can make them disappear while you wait!
Mission statement:
To offer a superior service for paintless dent removal.
To exceed each customer's expectations.
To be a profitable company with a loyal following.
To Enjoy Every Day.